Arkansas MBDA Business Center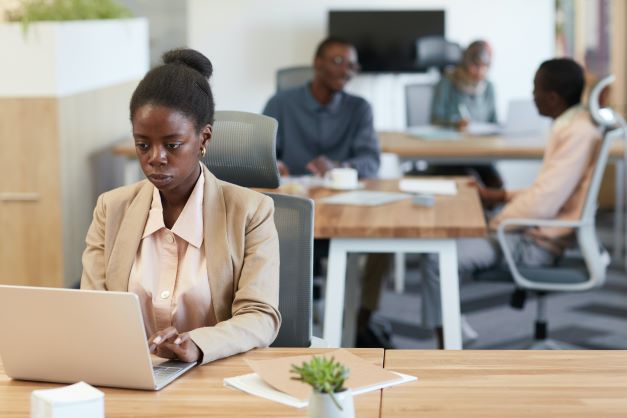 About the Business Center
The Minority Business Development Agency (MBDA), a bureau of the U.S. Department of Commerce, manages a national network of MBDA Business Centers.
Funded by the U.S. Department of Commerce, the Arkansas MBDA Business Center is operated by Communities Unlimited, a 501(c)(3) Community Development Financial Institution (CDFI) headquartered in Fayetteville, Arkansas.
Communities Unlimited's Entrepreneurship Division provides expert trainings and technical assistance that align with the MBDA's strategic goals to support the growth of Minority Business Enterprises (MBEs). The Center's primary focus is serving mature MBEs with more significant revenues, operating budgets, and experienced staff to provide growth opportunities through contracting, partnerships, joint ventures, and subcontracting. Our primary clientele target is MBEs, with $250,000 in revenues.
Our typical hours of operation are Monday through Friday from 8:00 am to 5:00 pm.
Contact the MBDA Business center for more information.
Business Assessment
Strategic Growth Planning
Financial Forecasts & Analysis
Capital Access & Loan Packaging
Financial Budgeting
Tailored Trainings
Industry Benchmarking
Business Consulting
Strategic Partner referrals for various resources, such as state and federal contracting, minority certifications, bonding and contract financing
3 East Colt Square Drive, Fayetteville, AR 727203